PITTSBURGH — First Sip Brew Box today announced the collaboration they are facilitating with Burgh'ers Brewing and Couch Brewery all veteran owned and local to Pittsburgh.
This beer collaboration is the first of its kind connecting veteran owned breweries with the intention of getting the beer on tap at local VFW's and American Legions in celebration of
Veteran's Day. A portion of the proceeds with be donated back to the VLP (Veteran Leadership Program). The Beer will be available at Burgh'ers Brewing both locations 215 W New Castle st.
Zelienople PA 16063 and 3601 Butler Street Pittsburgh, PA 15201. Also Couch Brewery located 1351 Washington Blvd. Pittsburgh, PA 15206. TBD VFW and American Legions around
Pittsburgh. First Sip Brew Box will capture the spirit of this collaboration in a limited edition brew box.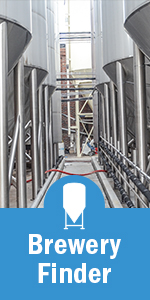 "Military veterans are getting younger and everyone deserves good beer!" says Dennis Guy, CEO at First Sip Brew Box.
"The beer we are collaborating with Burgh'ers Brewing and Couch Brewery will be a deliciously crispy beer that all veterans can stand behind."
About First Sip Brew Box: First Sip Brew Box is a husband and wife small business that partners with craft breweries and their teams every month to bring you unique beer gear. First Sip then
takes it one step further and collaborates with diverse small businesses that make items out of beer!
First Sip Brew Box has been featured in Esquire Magazine showing their unique approach to Diversity and Inclusion in the craft beer marketplace, by collaborating with small businesses and breweries in
the same box sent to your home. Visit: Firstsipbrewbox.com
The post First Sip Brew Box Facilitates Pittsburgh's Veteran Day Brewery Collaboration with Burgh'ers Brewing, Couch Brewery and Veteran Leadership Program appeared first on CraftBeer.com.